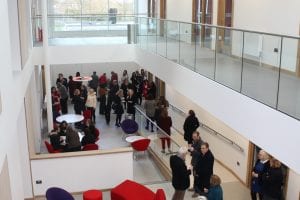 We will advertise your vacancy free of charge as long as it meets the following guidelines. We reserve the right to refuse opportunities that we do not deem acceptable.
We are interested in:
-Graduate jobs and schemes
-Casual, temporary, fixed-term or part-time roles
-Work experience; including work placements, voluntary work and paid internships
We are not interested in:
-Unpaid vacancies and internships
-Vacancies from recruitment agencies that don't name the potential employer
Upload your opportunity to our Careers Services Jobs Board. 
If you need any further information, please contact Katherine Newey our Employer Liason and Advice and Guidance Worker by email at K.Newey@newman.ac.uk 
We actively work alongside employers and staff through online evaluations and by encouraging informal feedback. If you have any comments, please contact Melissa Clark our Senior Careers and Work Related Learning Officer by email at melissa.m.clarke@newman.ac.uk