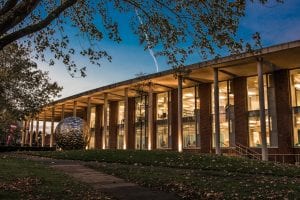 Newman University offers a 100% tuition fee waiver and limited additional financial support to assist with study and travel expenses, to one student per year who is:
seeking asylum in the UK, or a dependent or partner of someone seeking asylum
seeking asylum in the UK, or a dependent or partner of someone seeking asylum who has been granted Discretionary Leave to Remain or some other form of temporary status
Please note: Spouses/civil partners must have been the spouse/civil partner on the date which the asylum application was made. Children/step-children must have been aged under 18 on the date on which the asylum application was made.
Applicants must:
have been offered a place (conditional or unconditional) on an undergraduate programme at the University  BEFORE applying for the Award
by virtue of their immigration status, be unable to access UK Government Student Finance (tuition fee loans or maintenance loans/grants)
be able to provide evidence that they sought asylum on arrival in the UK and that their asylum application is under consideration by the Home Office
Priority will be given to applicants who live within easy commuting distance of Newman University.
The Award is payable in each standard academic year of the course. This is unless, as a result of an asylum application, you (or your parents or spouse/civil partner) are granted indefinite leave to enter/remain in the UK. If this happens, you must inform the University and the award will cease from the start of the next academic year, when you would be expected to apply for student finance instead.
Article 26 Award 2018-19 Applications
To apply for the 2018-19 Award please read the guidance notes carefully, paying particular attention to the eligibility criteria and guidance on completing the application form. Please complete all sections of the application form and return by the new, extended closing date of 15th June 2018, to the Director of Student Services.